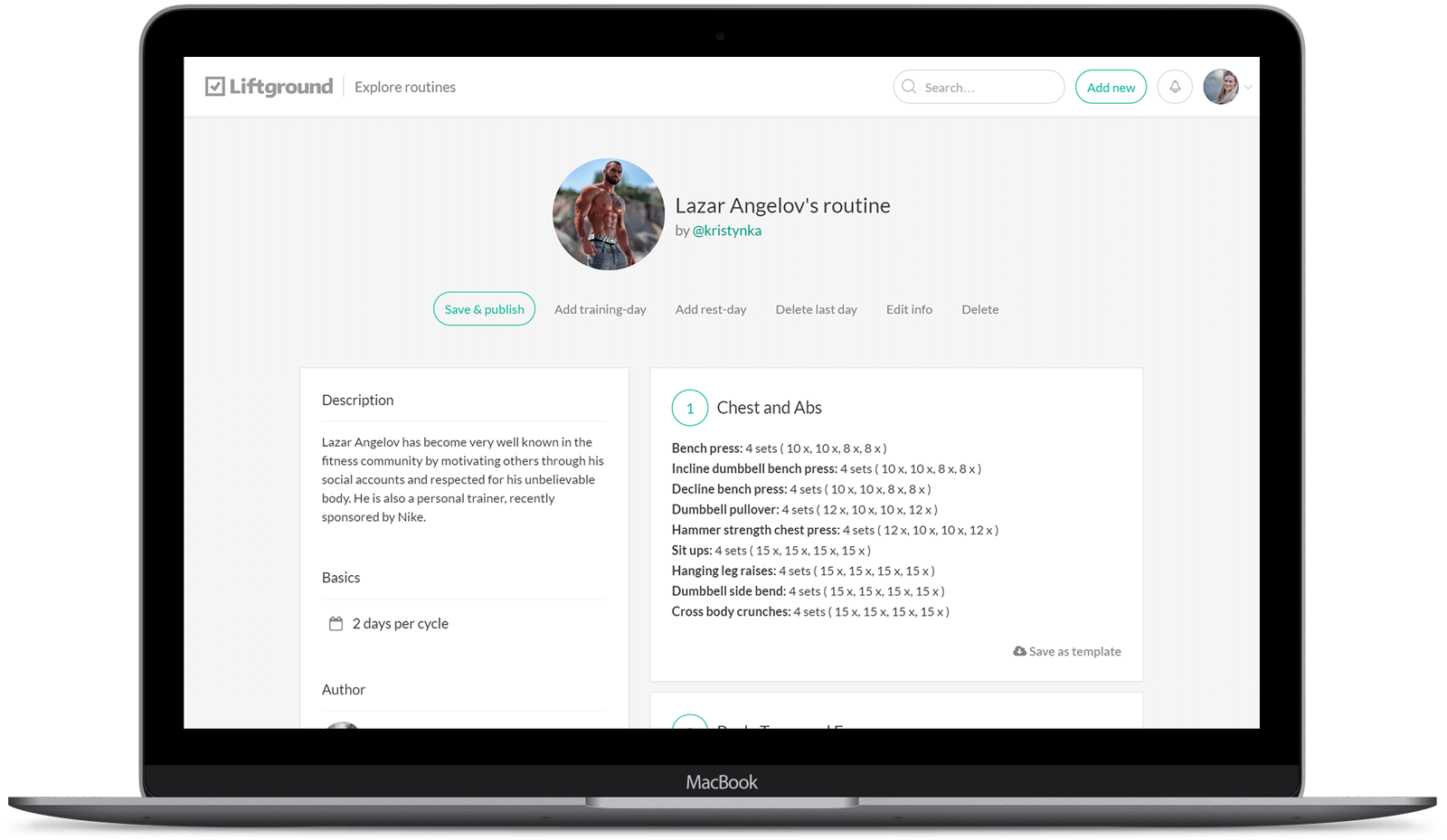 Introducing workout routines
No more scratching your head for a new training programme, simply search and find one you like and start training straight away or create your own.
Create a routine
Check out all Liftground features.
Want to add squats to every workout? With workout templates it's easy and fast.
Follow friends, coaches or top athletes to see how they are training and for inspiration in your own training.
Your timeline will show which workout is due each day, to ensure you follow your routines, and don't miss a training session.
On your profile you can see graphs on how often you have trained, as well as several other useful stats.